Menu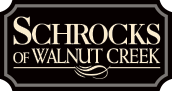 CABINETRY | DOOR STYLES | CABINET STYLES | FULL OVERLAY
Full Overlay

• In this overlay style, the full thickness of the door sits against the cabinet and fully covers the face frame.

• This overlay style is similar in appearance to "Frameless" or "European" style cabinetry.

Press the right arrow to see a detail of this cabinet style.


About Cabinet Styles

"Cabinet Style" refers to the way a door sits on the cabinet face frame. It does not refer to the design of the door itself, such as the inner profile of the frame or the style of the panel.